Why Spell Hold 'Em "Holdem"?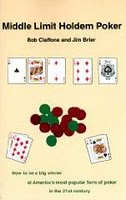 Low Limit Holdem Strategy and Tactics uses the convention of spelling the game of Texas Hold 'Em as Texas Holdem. Believe it or not we didn't make this up! One of the most respected poker authors and rulemakers (and sorry Bob, an old timer!) in the world, Bob Ciaffone, promotes the idea of shortening the Hold 'Em (which stands for Hold Them) to Holdem in his book on middle limit Texas Holdem. It is a pretty reasonable idea when you think about it... There's really no reason to keep the long version of holdem and it certainly makes typing easier without frequent apostrophies.
Ultimately whether this becomes the de facto spelling of the game depends on you and how you choose to refer to and spell the game of Texas Holdem yourself.