World Poker Tour
Hollywood Home Game Guru?
Nothing in recent memory has had such a profound impact on poker as the World Poker Tour. The WPT, now in its second season (hosted by Mike Sexton and Vince Van Patten along with former Hawaiian Tropic girl and host of E's Wild On... series Shana Hiatt) has thrust big money poker into the public eye in a big big way.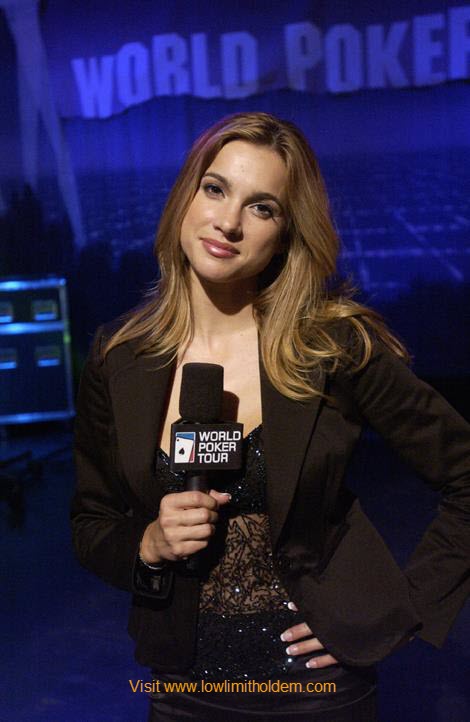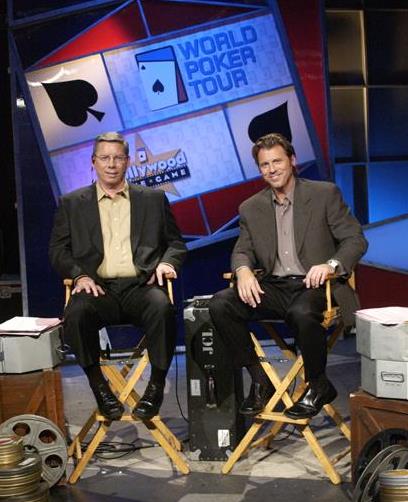 Besides providing viewers of the Travel Channel some first rate poker entertainment, the World Poker Tour has done something unprecedented by providing the hole-card cam which allows us, the viewer, to see what the players have as they act. For those of us interested in how the pro's play their hands this is incredible information that couldn't be bought for any price in the past!
In addition to the entertainment and educational value of the show itself, the WPT has had a massive impact on the live and online poker worlds. The number of online players has increased over fivefold(!) since the introduction of the World Poker Tour TV show and doesn't seem to be slowing down any time soon. What this means to existing players is a huge influx of inexperienced players who all go through a learning curve, so it's a very profitable time to be a card player. It also means that with the additional online and brick & mortar players that the sport itself is improving, card rooms are expanding and quality is increasing. There's never been a better time to play poker.
WPT Personalities
Annie Duke
A world class poker player (specialty: Omaha hi/lo split) and sister of Howard Lederer, Annie Duke charmed WPT audiences with her impressive no limit hold'em play in the all-women invitational against the likes of Kathy Liebert and Jennifer Harmon.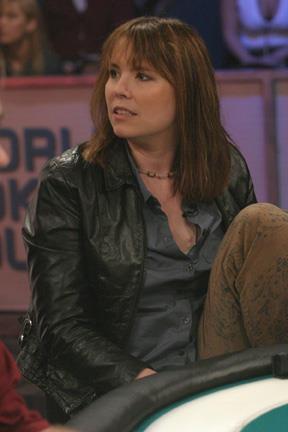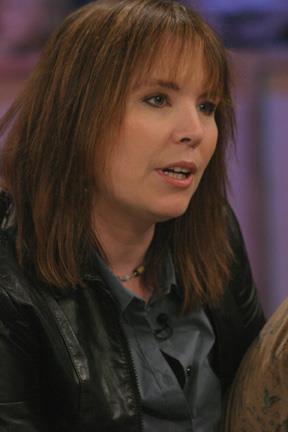 Jennifer Harmon
Jennifer Harmon is considered by many to be the one of the top woman players in the world (she would most likely correct that to remove the word "woman") She appeared on the Aruba WPT show as well as the Woman's Invitational show and definitely demonstrated why she deserves that distinction.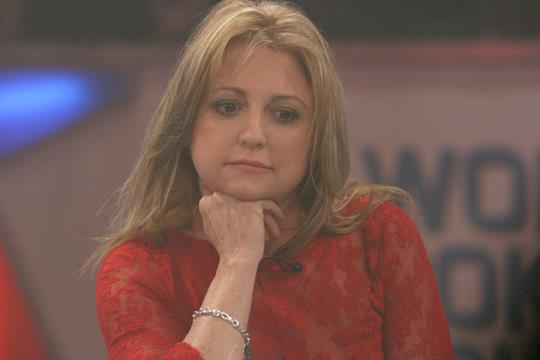 Kathy Liebert
Kathy Liebert is another top woman professional and suffered some very bad luck in season one of the World Poker Tour. We hope to see more of her skillful play in season two when hopefully more cards will come her way!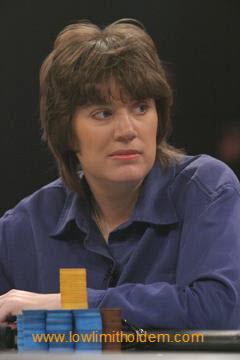 Evelyn Ng
Professional poker player and good friend of Daniel Negreanu (they used to date and now they still talk, now that's an accomplishment!), Evelyn not only played in the WPT she also dealt in it (during the Woman's Invitational)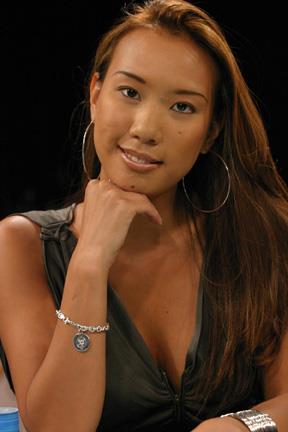 Gus Hansen
Gus is now a three time WPT event winner. Think about that for a minute! Is his success due to luck or skill? You be the judge. For the record we're going to side with a combination (which is what it takes to win any tournament!) Gus has also recently been awarded a star on the Poker Walk of Fame at Southern California's Commerce casino.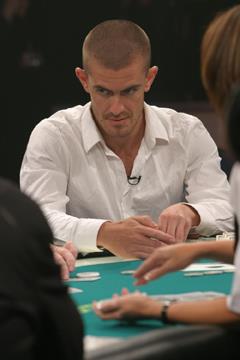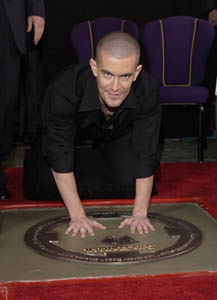 Howard Lederer
Howard is considered to be the best limit hold'em player in the world and it's difficult not to agree after seeing his strong repeat performances on the WPT. His sister, Annie Duke, also a top poker pro raises the question "is there a poker gene?" If so this family definitely has it.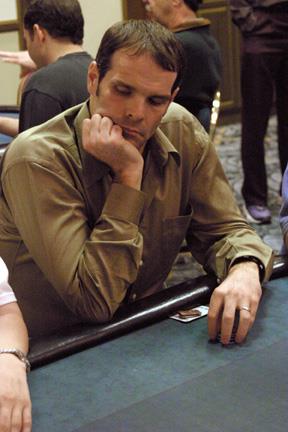 Doyle Brunson
Doyle is a legendary no limit hold'em player and author of the book Super System considered by many to be the best book on poker ever written. Doyle showed his stuff on the world poker tour and recently was giving a star on the poker walk of fame at Southern California's Commerce casino.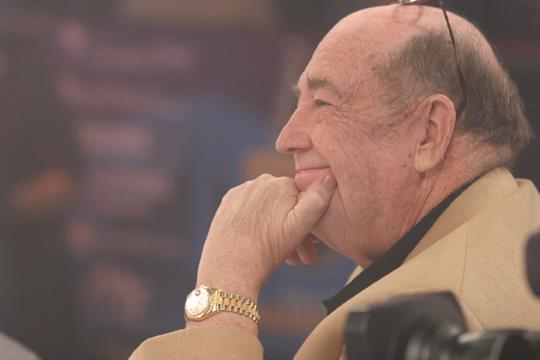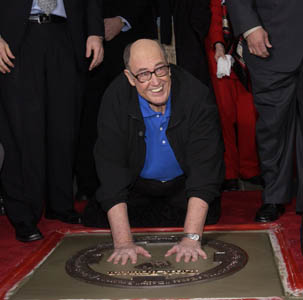 Chip Jett
Chip (yes, apparently his real name!) is a top notch professional poker player and appeared at two WPT final tables so far. In one he battled it out against Howard Lederer (who ultimately won), yet he showed why is considered to be a force to be reckoned with.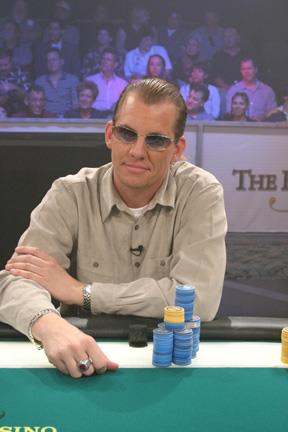 Phil Ivey
Called the "Tiger Woods" of poker, Phil Ivey showed up repeated on the WPT to demonstrate his poker style with a unique combination of skill and heart that still has people talking.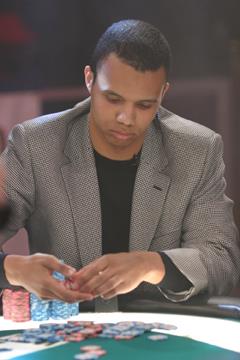 TJ Cloutier
TJ is one of the best tournament players in the world (some would say "the" best). He showed his stuff on a couple of WPT events, at one point betting a person off a much stronger hand at a crucial juncture of the tournament.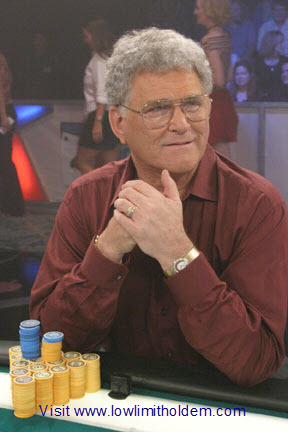 Scotty Nguyen
Most recently the winner of the 2001 Omaha Hi-Lo split World Series of Poker event, Scotty Nguyen has an impressive poker history. He appeared at more than one WPT final table to show his stuff.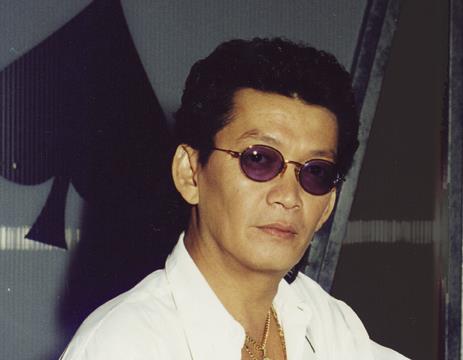 Chris "Jesus" Ferguson
This he's an insanely good player and has won the World Series of Poker, however he's even greater in slow motion as anyone can clearly see from watching WPT promotion spots on the Travel Channel.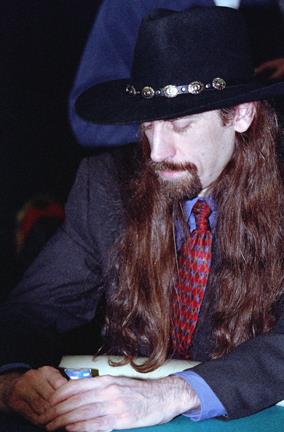 Chris Karagulleyan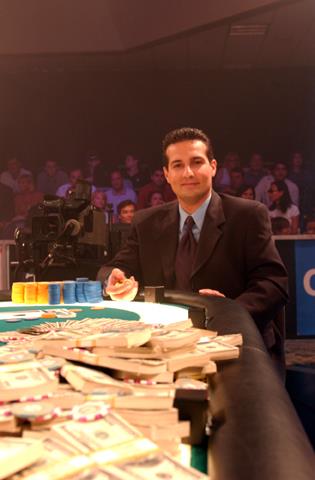 Alan Goehring
Alan is a retired junk bond dealer turned professional poker player. He won the 2003 World Poker Tour championship and first prize of $1,011,886. In 2004, so far he's placed 8th in the World Poker Open for an additional $70k or so. Not bad for a day's work.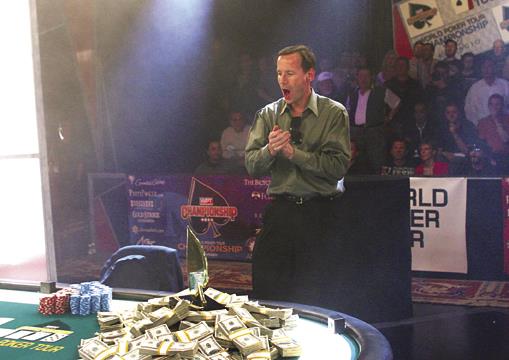 Of course raking in all the chips at the final table can't be all bad...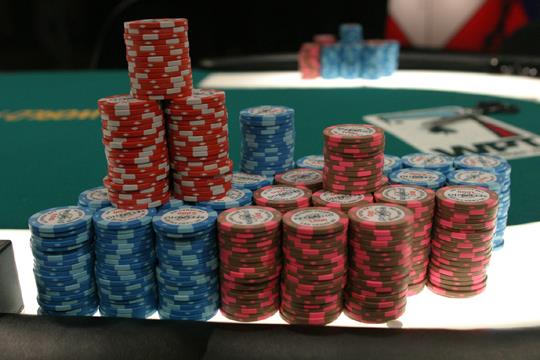 World Poker Tour Hollywood Home Game
Perhaps to compete with the Bravo channel's "Celebrity Poker Showdown", the World Poker Tour has started hosting the "Hollywood Home Game" which pits celebrity vs. celebrity in a poker showdown to the death!
The Hollywood Home Game schedule and other information can be found at the official Travel Channel site here.
Drew Carey, Jack Black, Ben Affleck, Norm McDonald and Lou Diamond Phillips shown (in order) below: