Poker Black Friday and General Online Poker Update for United States (US) Players
Updated February 2, 2013
Poker Black Friday Summary
On April 15, 2011 the US Department of Justice (DoJ) charged the principles of PokerStars, Full Tilt Poker, UB.com and Absolute Poker and the payment processors they used with money laundering, bank fraud, and violations of the UIGEA (illegal gambling offenses) and then seized their .com domain names and froze 75 of their bank accounts.
Please note that the DoJ did not physically take posession of their web servers or other hardware and did not actually shut these companies down. All four poker sites continued to operate after April 15th and service non-US players although all of them stopped allowing US players to play. The DoJ returned use of all four site's .com internet domain extensions to allow them to return funds to US players.
The move turned out to be devastating to poker professionals and those who made their living off online poker--an estimated 50,000 people in the United States. Many players and affiliates lost access to thousands of dollars stored on Full Tilt and Cereus and may never see their money again. The outrage of millions of US online poker players has caused a huge accelleration of poker legislation in the US that may make it expicitly legal for US players to play online poker as soon as the end of this year.
PokerStars (Paid Players / Thriving!)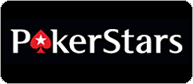 Paying Back Money to US Players
PokerStars paid back money to US players the fastest by far, providing withdrawal options on April 28th, 2011 and then soon after providing a way to cash out most loyalty point value as cash. Players both US and non-US were both impressed and not surprised by their performance because of PokerStars well-known customer support quality.
The big issue that has come out of the repayment of US funds from all sites is player fund segregation. Having all player deposits located in special accounts until their money is consumed by rake fees was a key reason PokerStars was able to pay back players so quickly, and will undoubtably be something online poker players require in the future.
Current Operating Status
PokerStars seems to be thriving without US players. The continue to perform well with only minor changes to things like tournament guarantees. There seems to be little worry about PokerStars' ability to continue and thrive for non-US players.
Full Tilt (Purchased by PokerStars, Live for Non-US Players)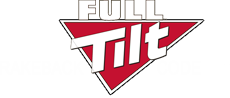 Paying Back Money to US Players
Full Tilt was slow to report progress on returning funds to US players and missed several of its own deadlines (even deadlines to update status) which left many customers with a bad taste in their mouths. About a month after Black Friday they released a statement which basically said that they did not segregate player funds (PokerStars did) into their own account, so they were subject to being moved, spent, invested, etc. as a normal Full Tilt asset, and secondly that they had a money shortfall as far as paying back US players. This threw the players into a panic and incited Phil Ivey to initiate his own lawsuit challeging Full Tilt for 150 million and requesting an exit from his non-compete, etc. obligations. Full Tilt immediately issued a response (which was ironic based on how slowly the issued responses to US player money status) and started a he-said/she-said battle with Mr. Ivey.
July 31, 2012 - PokerStars has confirmed purchase of Full Tilt and will be reimbursing players for lost funds. You can read all the details in the PokerStars press release
October 16, 2012 - Affiliates of the former Full Tilt poker will not receive any money owed, and their player balances will be reduced by the amount that came from affiliate income. Reported on Pokerfuse.
November 6, 2012 - Full Tilt Started Operating again for Non-US Players
Cereus Network / UB.com / Absolute Poker (Didn't Pay Players)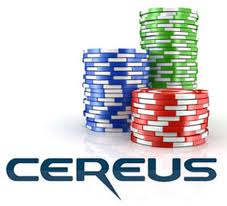 Paying Back Money to US Players
They have not paid back money to US players but have promised that they will. However it seems as though they are in the same boat as Full Tilt in the sense that they have not segregated US player funds and now have a shortfall. Their strategy, like Full Tilts, was to apparently try to make the rake back through non-US customer's rake payments however according to PokerScout their online real money traffic has dropped to almost nothing so their likelyhood of paying back US players dwindles.
Current Operating Status
UB.com and AbsolutePoker are both still open for non-US players, but the trust level is not high for this cardroom and even non-US players are shying away at least for the time being. The also have a challenge to raise money to pay US players and so far don't have a clear strategy to do that.
The company has recently said that it would be liquidating its assets to pay (at least partially) the money it owes its current player base. This is still up in the air, but when something concrete happens it will appear here. In the mean time there's some glimmer of hope for people with funds tied up at UB.com and AbsolutePoker
October 28, 2011 -- Cereus Network plan to reimburse players reported in PokerNews.
July 31, 2012 -- Company forfeits all assets to US government in exchange for dropping all civil actions